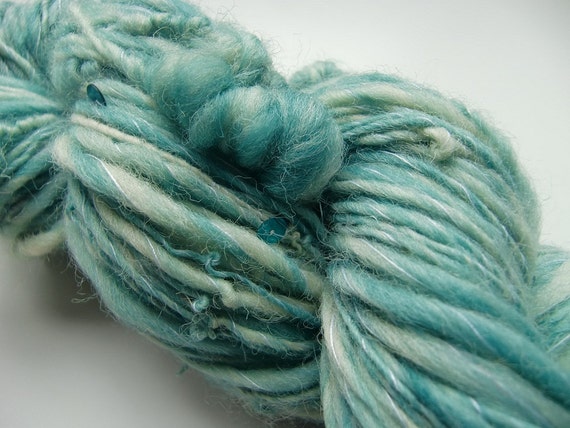 handdyed merino wool
coils, sequins
178 m / 194 yd
119 g / 4,2 uz
Finally a new Neil Gaiman art yarn - handspun from my handdyed merino wool.
Yvaine is one of the main characters in Neil Gaiman's "Stardust". She is born as a star but transformed into a beautiful woman. While Tristran and Yvaine escaped to Wall, they fell in love with each other.

The handdyed pastel-blue merino wool stands for Yvaine and her being as a gentle and star-like woman. The fibres are super soft and spun into bulky and fluffy coils. There are also sparkling teal sequins. All in all this would be a perfect yarn for a hat.